Vojtik's Stockyard
Restaurant and Bar, Meat Locker, Ice Cream Shoppe servicing West Central Wisconsin from 2 locations 1/2 mile apart on County Highway H North of Fairchild, Wisconsin.  The North Location focuses on Meat Cutting and Production and the South Location focuses on Cooking and Serving Quality foods and providing a place for people to meet others and have fun.  The Restaurant features meats cut and/or made in house at the Meat Locker and daily Buffets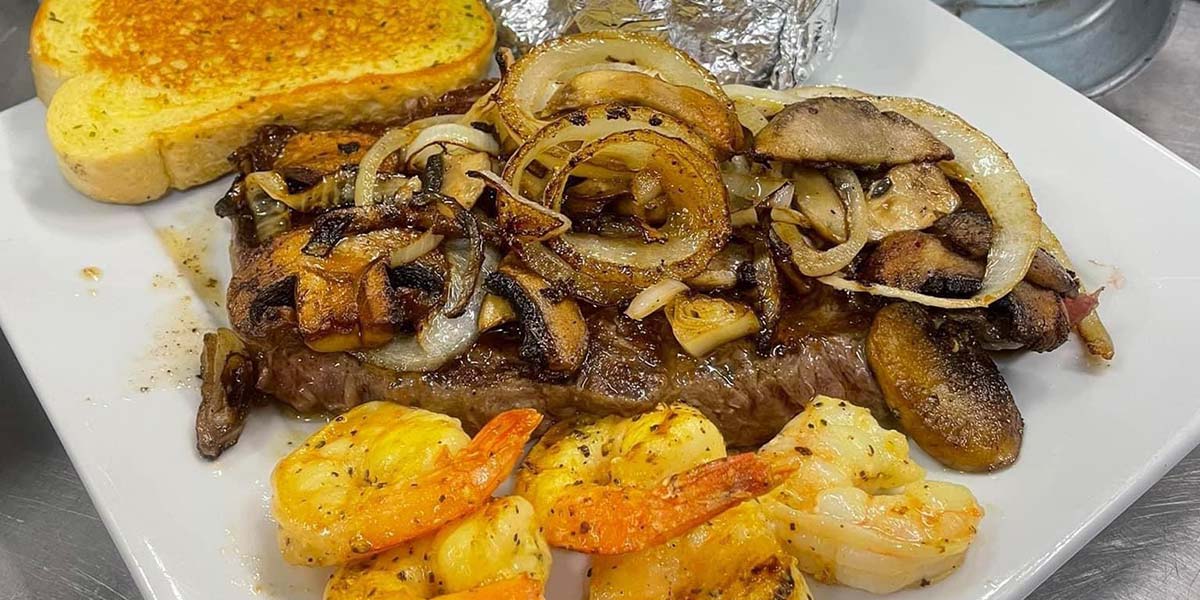 Restaurant
Our restaurant offers a Full Menu that is sure to satisfy your taste buds.  We also have Daily Buffets that will not disappoint.
Friday- All You Can Eat(AYCE) Buffet, featuring Cod
Saturday  –  Slow Roasted Prime Rib, Ribeye Steaks, and Jumbo Shrimp, all cooked to order with an AYCE Buffet.
Sunday – Broasted Chicken
Monday –  AYCE Pasta Buffet
Tuesday – AYCE Taco/Mexican Buffet
Wednesday – $.50 Chicken Wings with a complete mix of Wing Sauce
Thursday – AYCE Comfort Food Buffet (3-4 Meats, Mashed Potatoes, Breads, Gravy, Vegetables)
Every Weekday and Evening accept Sunday there is an AYCE Soup and Salad Bar
Saturday and Sunday Morning is an AYCE Breakfast Buffet.  Don't miss some of our in-house made sausages.